Who's Alissa?
Alissa Lesperance holds certifications through ACE for Personal Training, YogaFit, Rock Tape FMT (Functional Movement Taping) and Schwinn Cycle. She's been helping clients achieve their personal best for over 10 years. As an avid aerialist, rock climber, cyclist and yogi with a history of body building, she brings a holistic, well rounded approach to her teaching.
She began her fitness career in 2005 on Cape Cod where she taught belly dance and competed in the Figure division of body building. In 2007 she moved to Vail, CO to pursue her love of snowboarding where she trained and taught classes at the Vail Cascade Resort. She traveled to India for 3 months to study yoga and traditional dance. Living in Portland, Oregon for the past decade, she has found her home actively perusing her love of aerial circus, rock climbing, hiking, yoga and dance.
Fitness is about so much more than endless repetition at the gym. It is about realizing your goals, finding ways to move your body that you enjoy and training to be your personal best. Alissa provides the support, guidance and knowledge to help you experience your full health, happiness and vitality.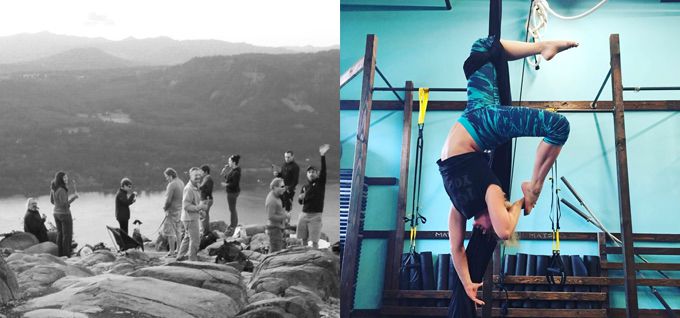 Personal Trainer of the Year- Northwest Personal Training 2009
Guest Presenter at the Northwest Fitness Forum 2010, 2011